McPherson

High School




Class Of 1961

Recent Events - The 7th & 8th grade operettas are online in the Grade Schools - Intermediate Page.
The current plan is to have a coffee in McPherson sometime in February. - Sally came up with the idea of moving the old swimming pool tower to a park in McPherson. She said the gentleman that has it is getting up in age and she is not sure what will happen to it if he should sell his property.
At a coffee, May Day or Reunion I will schedule some time for a walk through the downtown area with a city directory. We can talk about businesses at the different locations from the mid 50s to early 60s and stories you may remember of the locations or where you worked.
Mrs Coffman (Marilee McAuley) our 7th & 8th grade music teacher, would love to hear from her former students. If you wish to talk to her, send an email through Contact Us or my Classmate Profile and I will send you her phone number. Rich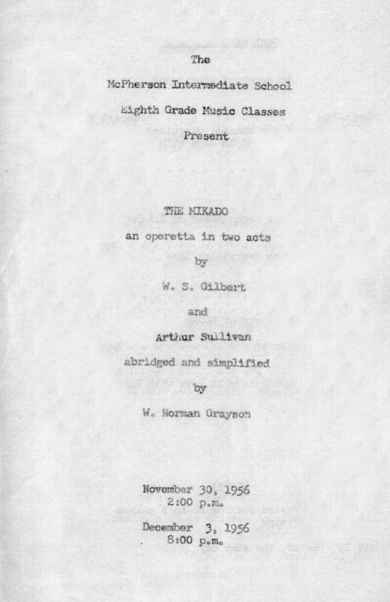 Class of 1961 put on the operetta The Mikado
The class of 1962 was the chorus
---
---
For some reason I thought growing old would take longer!
---
I haven't found a way to post a youtube playlist on our homepage.
You will, however, play 454 number one hits from 1955 to 1965 by clicking on the link below. Then click "Play All" RP
https://www.youtube.com/playlist?list=PLTFzQlK7fWk8ILGhl1v8nnGHyVmBrCrIn
---
MHS 1963
Check out other websites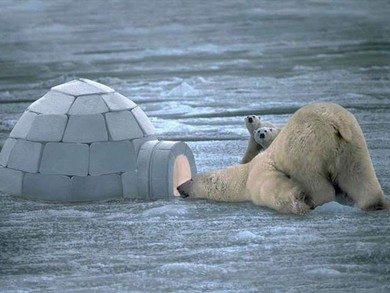 Jay L Frazier Scholarship Fund





---

Please remember to return and log out.
---
DON'T STICK YOUR ELBOW
OUT SO FAR
IT MAY GO HOME
IN ANOTHER CAR.
Burma Shave

TRAINS DON'T WANDER
ALL OVER THE MAP
'CAUSE NOBODY SITS
IN THE ENGINEER'S LAP.
Burma Shave

SHE KISSED THE HAIRBRUSH
BY MISTAKE
SHE THOUGHT IT WAS
HER HUSBAND JAKE.
Burma Shave

DON'T LOSE YOUR HEAD
TO GAIN A MINUTE
YOU NEED YOUR HEAD
YOUR BRAINS ARE IN IT.
Burma Shave

DROVE TOO LONG
DRIVER SNOOZING
WHAT HAPPENED NEXT
IS NOT AMUSING.
Burma Shave

BROTHER SPEEDER
LET'S REHEARSE
ALL TOGETHER
GOOD MORNING, NURSE
Burma Shave

CAUTIOUS RIDER
TO HER RECKLESS DEAR
LET'S HAVE LESS BULL
AND A LITTLE MORE STEER.
Burma Shave

SPEED WAS HIGH
WEATHER WAS NOT
TIRES WERE THIN
X MARKS THE SPOT.
Burma Shave

THE MIDNIGHT RIDE
OF PAUL FOR BEER
LED TO A WARMER
HEMISPHERE.
Burma Shave

AROUND THE CURVE
LICKETY-SPLIT
BEAUTIFUL CAR
WASN'T IT?
Burma Shave

NO MATTER THE PRICE
NO MATTER HOW NEW
THE BEST SAFETY DEVICE
IN THE CAR IS YOU.
Burma Shave

A GUY WHO DRIVES
A CAR WIDE OPEN
IS NOT THINKIN'
HE'S JUST HOPING
Burma Shave

AT INTERSECTIONS
LOOK EACH WAY
A HARP SOUNDS NICE
BUT IT'S HARD TO PLAY.
Burma Shave

BOTH HANDS ON THE WHEEL
EYES ON THE ROAD
THAT'S THE SKILLFUL
DRIVER'S CODE.
Burma Shave

THE ONE WHO DRIVES
WHEN HE'S BEEN DRINKING
DEPENDS ON YOU
TO DO HIS THINKING.
Burma Shave

CAR IN DITCH
DRIVER IN TREE
THE MOON WAS FULL
AND SO WAS HE.
Burma Shave

PASSING SCHOOL ZONE
TAKE IT SLOW
LET OUR LITTLE
SHAVERS GROW.
Burma Shave

Special thanks to Charles Frodsham